Why settle for less when you can get the best insulation contractors in Virginia Beach?
It's necessary to insulate a house, and a correctly insulated residence is more energy efficient and comfortable. Heating and air costs can make up 40% or more of your monthly power bill, so you can see major savings each month when this is done correctly. If your home is in desperate need of a proper and thorough insulation upgrade, then you're in the right place. You're heard the saying "an apple a day keeps the doctor away", but when it comes to insulation companies in Virginia Beach, you need a doctor. The
Universal Insulation Doctors
will give your house a check-up and even an operation, when necessary.
Pest-Guard Attic Insulation in Virginia Beach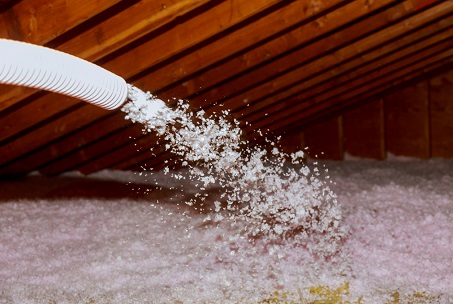 New Sub-Floor Insulation by Universal Insulation Doctor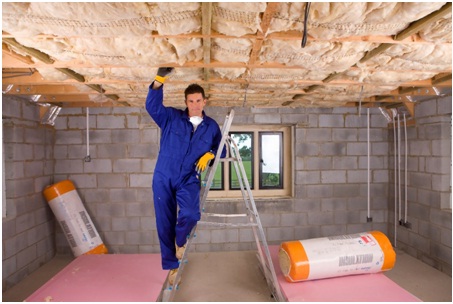 Insulation Services Offered in Virginia Beach
We are one of the best insulation contractors in Virginia Beach, and our company offers a wide array of services including;
Attic Insulation: There are many reasons to insulate your attic to ensure your house stays cool during the Summer and warm during the Winter. Saving money is a major one. You also want to keep animals and pests out of your attic. We work with our Universal Pest Guard Insulation to achieve temperature regulation with pest control protection.
Sub-Floor/Crawl Space Insulation: Choose from fiberglass, cellulose, or rock wool insulation to protect your home from moisture problems and bugs. This will also aid in the reduction of energy bills. You'll also get a more stable temperature to enhance comfort.
Insulation Removal: Old insulation has no place in your home. It is important to choose an insulation company that can remove it the right way. Removing old insulation is a surefire way to improve overall air quality in the home and help make cooling easier.
New Insulation Installation: Out with the old, and in with the new! We'll gladly install new insulation for your home to replace the old material we helped remove.
Air Duct Cleaning: Beyond insulation, there is nothing more important than a clean air duct for your home. Cleaning air ducts regularly and thoroughly will improve the air quality in your home. This makes for a healthier home to raise a family.
Sanitizing and Disinfectant Treatments: Sanitizing and disinfecting your home is a big task, but we're up for the challenge! Our quality team will use every tool in our arsenal to reclaim your home from bacteria and contaminants. This improves the overall cleanliness of your property and quality of life in your home. Looking for insulation companies in Virginia Beach? We can help.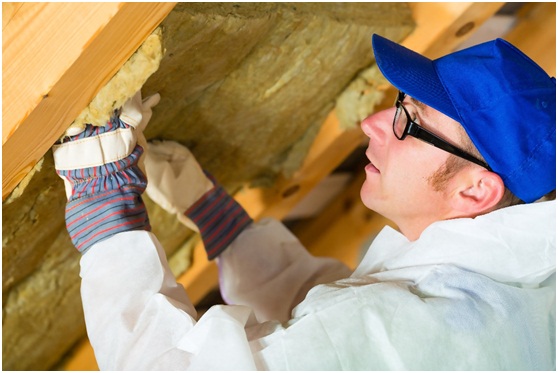 Types of Insulation
We have four types of insulation material that we use to do the job just right.
Fiberglass
The most common product is always fiberglass due to its affordable nature and because it isn't an irritant. As a matter of fact, it is usually the most popular choice, but that doesn't make it the best choice.
Cellulose
Cellulose insulation is made of fire-resistant recycled paper. Thanks to its tightly packed nature, it is excellent at resisting airflow. This is our exclusive Pest Guard product. It is cellulose with a pest control blend. Above all, we recommend this product.
Rock Wool
Rock wool is crafted through a process of spinning or drawing fibers from molten materials. As a result, you have a material that is effective at temperature regulation.
EcoBatt Cellulose
Made from renewable and organic materials. This product combines sand, recycled glass, and ECOSE tech to bring you an insulation material of the future.
Are you ready to get your crawl space insulation inspected?
What about Spray Foam Insulation?
We don't do spray foam because we feel like it is an inferior product. The idea is great, but it doesn't stand up to real-world usage. Chiefly, it is much more expensive than traditional fiberglass sheets or rolls. Spray foam might be able to create a better seal, but this can often work against you. It can be good for attics and crawlspaces to breathe to avoid moisture problems.
When foam is sprayed into an area, it will expand rather rapidly to fill the space. This process can sometimes result in serious issues to your home such as bowing of drywall. If you're concerned about all of the gaps and cracks being filled, our blown-in materials provide that same benefit without many of the drawbacks. Safety and cost are the two main reasons we avoid spray foam. It can catch fire easily and may even have harmful fumes.
We love keeping Virginia Beach comfortable!
Most people that live in Virginia Beach think it is one of the best places to live, and we couldn't agree more. With many miles of oceanfront including an amazing boardwalk, lovers of the sea find peace here. Nature and history lovers can also explore our state parks like First Landing State Park or False Cape State Park. The more adventurous can head out to the North Landing River Natural Preserve or take to the water at the Back Bay National Wildlife Refuge.
It doesn't matter where you live in VA Beach, we will come to you. The Northwest area up by Norfolk or around Lynnhaven Bay can be tricky to navigate, but we don't shy away from the challenge. We will even venture to the South to anyone living in Salem, Dam Neck, or way down to the Pungo Ferry Landing Park. We will drive to you. You sit back and enjoy the new comfort of your home when we are done.
Let us show you why so many other people in the area have rated us A+ with the Better Business Bureau. Call us today to set up an inspection of your home.
Easy payment options. Service today, pay tomorrow.
90 Days Same as Cash
6 Month Interest-Free
Up to 24 Monthly Payments with "0" Down
Home Insulation Contractors in Virginia Beach
If you are looking for quality insulation contractor services, then look no further than the Universal Insulation Doctor. Located at 1616 Centerville Turnpike Suite 215, Virginia Beach, Virginia. We are ready to insulate your home, business, or office today.