Why settle for less when you can get the best insulation contractors in Portsmouth?
If your home is in desperate need of a proper, thorough insulation upgrade, then you're in the right place. When they say 'an apple a day keeps the doctor away,' we argue that when it comes to insulation, you need the
Universal Insulation Doctors
to come and give your house a check-up and, if necessary, an operation.
New Home Insulation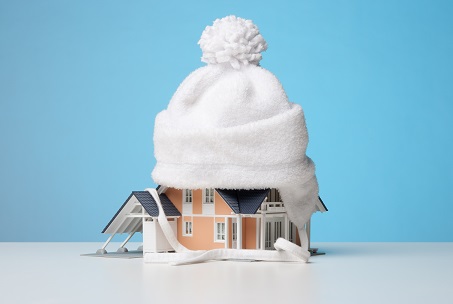 A Premier Attic Insulation Product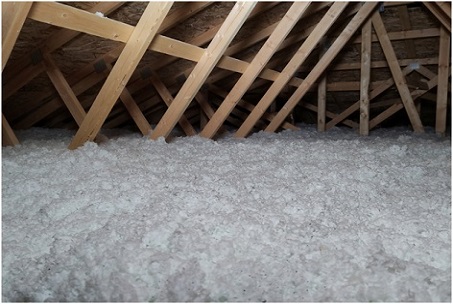 Insulation Services Offered in Portsmouth
We are some of the best insulation contractors in Portsmouth, and our company offers a wide array of services, including;
Attic Pest Guard Insulation: By far one of the important places in your home to insulate, and we're not messing around when we get to work on transforming and insulating your attic.This is our exclusive Pest Guard Insulation product. This is an opportunity to get a cellulose insulation product with a pest control blend. Save money and protect against unwanted insect invaders.
Sub-Floor/Crawl Space Insulation:Let's save the sub-floor/crawl space from everything that's looking to ruin it when we clean out and insulate it using one of the numerous available insulation options.
Insulation Removal:Sometimes insulation just doesn't last the test of time, especially in older homes. We will remove the old insulation that's older than you and clean up the debris and crumbling pieces to create a clean blank canvas to work with.
New Insulation Installation:There's no bad time to insulate your home, so let's get to it! Our experienced and professional team of insulation contractors are ready to take your house and insulate it with some new fiberglass, cellulose, rock wool, or Ecobatt insulation!
Air Duct Cleaning: Let's get the air in your home as fresh as possible by helping out your air ducts. We'll work to clean out your air ducts and have them working as efficiently as possible in no time.
Sanitizing and Disinfectant Treatments:Let's make sure your home is fit for you and your family by sanitizing and disinfecting it from top to bottom. We'll take an intensive approach to your home when we look to eliminate all traces of mold, fungus, hantavirus, pests, and more!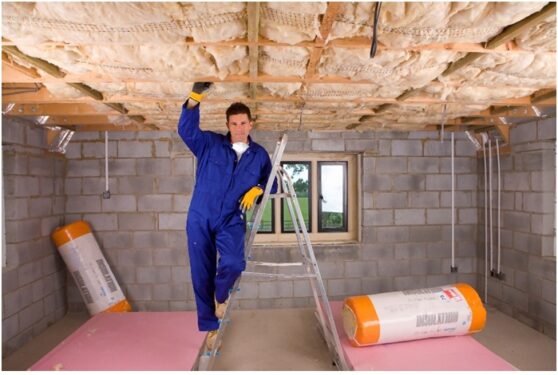 Types of Insulation
We have four types of insulation material that we use to do the job just right.
Fiberglass
If you're looking for an insulation material that's budget-friendly and effective at slowing the airflow while not irritating skin and lungs, then you need to consider fiberglass.
Cellulose
Cellulose insulation is made of recycled paper that's been treated for fire-proofing. Thanks to its tightly packed design, it's excellent at resisting airflow.
Rock Wool
Rock wool is crafted through a process of spinning or drawing fibers from molten materials. As a result, you have an insulation material that works well at insulating your home, even if it isn't as popular as the other available options..
EcoBatt Cellulose
Move over Fiberglass and Cellulose; there's a new guy in town! Made from renewable, organic materials, EcoBatt combines sand, post-consumer recycled glass, and ECOSE technology. This new insulation material is looking to take over as the go-to choice for your home insulation needs.
Are you ready to get your crawl space insulation inspected?
Easy payment options. Service today, pay tomorrow.
90 Day Same as Cash
6 Month Interest Free
Up to 24 Monthly Payments with "0" Down
Complete Insulation Services in Portsmouth
If you're looking for quality insulation services, then look no further than the Universal Insulation Doctor. Located at 1616 Centerville Turnpike Suite 215, Virginia Beach, Virginia, we are ready to insulate your home, business, or office.
We serve Portsmouth, Virginia Beach, Newport News, Hampton, Norfolk, Chesapeake, and surrounding areas.
Get a free estimate today, and enjoy great payment plans to help make your insulation dreams a reality. Call us on 757-962-0340 (Southside) or 757-967-8327 (Peninsula).