Dealing with a Dirty Crawlspace or Attic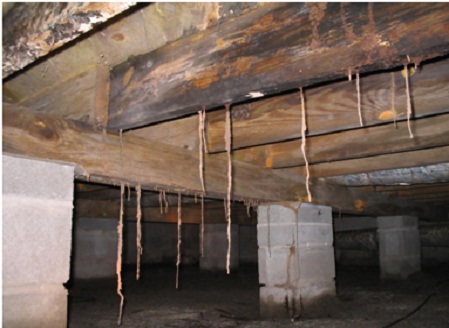 Crawling under your home can be a scary task. Not knowing what is living or growing under there is enough to hire a professional. Health related issues have been contributed to the air a person may breathe from an attic or crawl space. The question is what you can do to help reduce the risk of dirty or musty air. Let's start with the easiest and first step; hire a professional. Universal has been servicing homes in the Virginia Beach, Chesapeake, Newport News region for over 20 years. We specialize in dirty crawl spaces and attics. Our professionals have performed hundreds of sanitize | disinfectant treatments in Hampton Roads.
What Is a Sanitizer Application?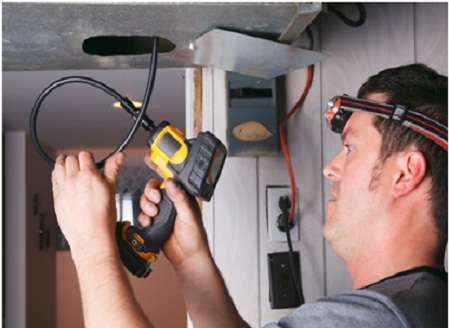 Sanitation involves applying an antimicrobial chemical to kill bacteria and/or airborne contaminants and to minimize the chance of re-contamination. However, unlike spraying your kitchen counter or cleaning your bathroom sink, duct, attic and crawl space sanitation applications must be done with care and only when necessary to kill excessive microbial growth. At Universal Insulation Doctor, Universal Pest & Termite and Universal Duct Cleaning™ our technicians take the utmost care to sanitize only in safe and effective ways.
How often should you have your attic or crawl space sanitized? We offer a yearly service to re-apply a sanitize product using a fogging machine. This allows for a more complete coverage and reaches small areas that may not be able to see during an inspection.
What if I have a Dirty Crawl Space?
There are many key issues under a home that contribute to a dirty crawl space. Plumbing, electrical and HVAC are the first that comes to mind. But what about air flow, humidity levels, leaks, contaminated insulation from rodents, mold or fungi? Some of these problems can be fixed with controlling the humidity levels with a dehumidifier, removing contaminated insulation or treating for fungi. With these performed you still have the effects left behind. A sanitize | disinfectant application of the crawl space may still be needed if a rodent or wild life issue was present. A simple yearly termite inspection may not tell the story of what is lurking under your home. The inspector may not be qualified to discover the need for a sanitize | disinfectant application.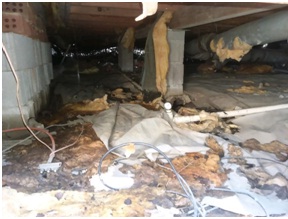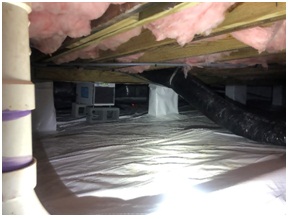 Common problems found in a dirty crawl space include:
Growing fungus and mold
Housing animals and other pests
Housing hantavirus (a pathogen carried by rodents)
Developing standing water or sewage
Wasting energy due to poor insulation
Poor or damaged wiring
Structural collapse due to wear and tear or damage
How about my Dirty Attic?
Your attic could be the perfect home for a rat, mouse or even a squirrel. Hiring a professional to remove or eliminate the pest issue is simple enough. But what did the little critters leave behind? A rodent of any kind will leave their droppings and urine behind everywhere they go. When a rodent urinates in your insulation it is considered contaminated and should be removed. In addition, a sanitize | disinfectant application should be performed with a fogging machine (after removal). The fogging technique will allow for a more thorough application and allow the product to enter small crevasses where the rodent may have traveled.Schedule an inspection here.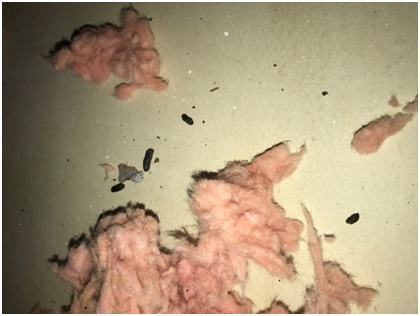 Attic issues that need attention:
Rodents and mice: Once these pesky creatures get into your attic, they can breed and multiply to enormous numbers. They carry harmful bacteria and disease that can be transferred directly or indirectly and leave rodent feces in the attic. Furthermore, they can chew exposed wiring increasing the risk of a house fire.
Mold and mildew: Not only can this blight be hazardous to air quality, but it can cause structural damage as well, leading to rapid deterioration of structural members. If overlooked, your safety is compromised.
Old and outdated insulation: There's no question that advances in insulation products has led to better efficiency capabilities. Additionally, insulation may need to be replaced as the result of a rodent infestation or excessive mold and mildew. Learn more about our attic insulation services here.
Worn out insulation: If you or previous owners used the insulated attic for storage purposes, the weight of the items may have flattened the insulation. Improperly installed insulation is not much better than having no insulation. Therefore, replacement is necessary to obtain insulation's benefits.
What else can go wrong in your Crawl Space or Attic?
Universal Insulation Doctor is a sister company to Universal Pest & Termite and Universal Duct Cleaning. The Universal family can help with moisture issues, termite problems as well as general pest issues such as rodents, roaches, spiders, bed bugs, ants and other occasional invaders. Universal Duct Cleaning specializes in air duct cleaning and air duct disinfectant treatments. Image what is luring in your air ducts if you have pets, you smoke or if there has been a rodent infestation ever in the home. Rodents love living and nesting in air ducts!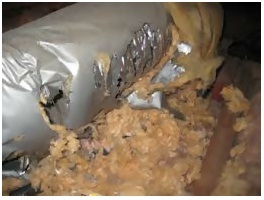 Rodents that are nesting in an air duct line in an attic.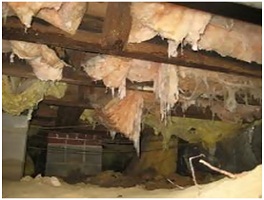 Insulation falling in a Crawl Space
A single air duct disconnected can cost hundreds in energy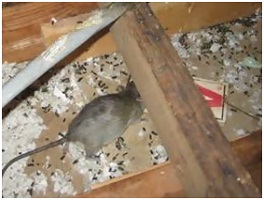 Rodents will contaminate an attic in a little as a single winter.
We offer a three-step home service process:
Inspection: We take the time to make sure you are getting the service expected from Universal Insulation Doctor. Our inspectors are trained to look for signs of rodent or wildlife nesting, droppings or urine. We can also provide (upon request) video or pictures before and after.
Service: With an A+ rating with the BBB we understand you expect the best service for the best price. our technicians attend regular training for insulation removal, insulation install as well as sanitize applications.
Follow Up: Follow-up process is the most important part of the service. We offer our 100% Satisfaction Guarantee. If you are not 100% satisfied with the service, we will come back as many times as necessary. No questions, no hassle.
Don't forget about our exclusive Smart-Pay options. Have your home serviced now for Sanitize | Disinfectant treatments and schedule a payment option that fits in your budget.
We are proud of our A+ rating with the BBB