Why settle for less when you can get the best insulation services in Newport News?
One of the best upgrades you can make to your house is to properly insulate. This protects you from both heat and cold, as well as making your home more energy efficient. If you badly need an insulation date and live in the Newport News area, we can help! When it comes to insulation contractors, Universal Insulation Doctors is the place to call. It doesn't matter if you live in Downtown or up the coast in Christopher, Palmor, or Denbigh. We'll even venture all the way out to the Fort Eustis region. No matter where you are, we will travel to you to assess your situation and solve any problems we find.
Pest-Guard Attic Insulation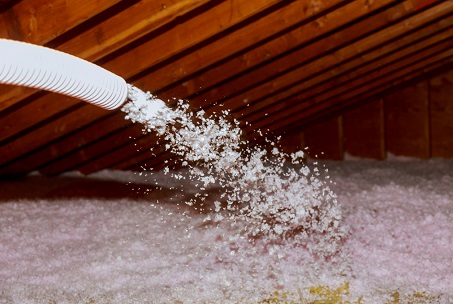 Pest-Guard Attic Insulation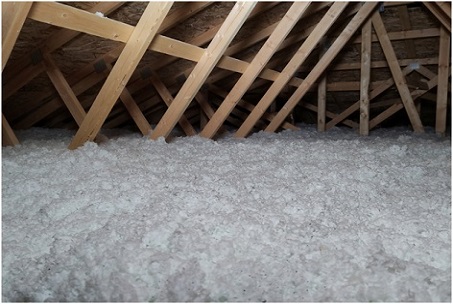 Insulation Services Offered in Newport News
Universal Insulation Doctor offer's a full insulation option in Newport News including;
Attic Insulation: Transform your attic with proper insulation to help regulate temperature, keep the pests away, and keep the quality of your home up to code and safe.We offer our exclusive Pest Guard Attic Insulation. This is a blend of cellulose insulation and a pest product.This will help with unwanted insects in your attic.
Sub-Floor/Crawl Space Insulation:The sub-floor/crawl space isn't a fun place to clean up, but we didn't sign up for the easy jobs; we like a challenge! We'll clean up, touch up, and insulate your sub-floor/crawl space and ensure it's fit for a castle in Newport News!
Insulation Removal:There are so many unprofessional and inadequate insulation companies out there that just don't do the best job possible. We're not like the other insulation companies. We'll remove their shoddy work and clean up the mess they made in your home!
New Insulation Installation:Choosing to insulate your home is a great choice, and we're up for the task of getting the job done right the first time. We'll insulate your home like the professional insulation contractors we are, and you'll never regret your decision.
Air Duct Cleaning: Too many people ignore their air ducts and, as a result, have allowed them to get extremely dirty, which is not only bad for efficiency but even worse for the health of you and your family. So let us fix that and make sure your air ducts are spotless so you can enjoy fresh air and savings on your energy bills.
Sanitizing and Disinfectant Treatments:Everyone likes a clean home, and we take that to the extreme by sanitizing and disinfecting your home through various cleaning services. High or low, we'll stop mold and fungus, pests, or anything else looking to compromise your home.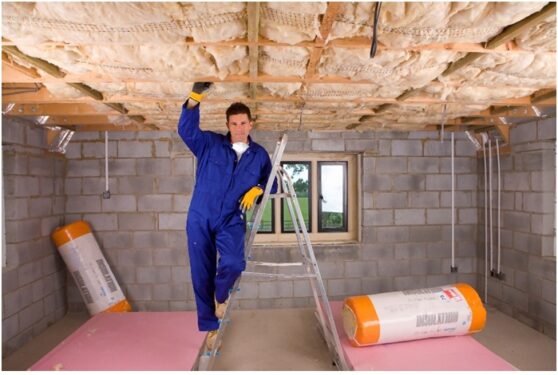 Types of Insulation services in Newport News for your sub-floor
We have four types of insulation material that we use to do the job just right.
Fiberglass
Everyone loves fiberglass. It's one of the most popular insulation materials available. Thanks to the construction of the material, it does a great job insulating your home and doesn't act as an irritant which makes it a top choice for many.
Cellulose
If it's not fiberglass, it's likely cellulose which is made of recycled paper. This tightly packed insulation material resists airflow and does a great job of insulating your home.
Rock Wool
Rock wool is crafted through a process of spinning or drawing fibers from molten materials. Not the most popular choice, but it still has its fair share of fans.
EcoBatt Cellulose
The new kid on the block! EcoBatt, Made from renewable, organic materials, combines post-consumer recycled glass, sand, and ECOSE technology to bring an insulation material of the future.
Are you ready to get your crawl space insulation inspected?
Easy payment options. Service today, pay tomorrow.
90 Day Same as Cash
6 Month Interest Free
Up to 24 Monthly Payments with "0" Down
Newport News Insulation Services
If you're looking for quality insulation services, then look no further than the Universal Insulation Doctor. Located at 1616 Centerville Turnpike Suite 215, Virginia Beach, Virginia, we are ready to insulate your home, business, or office.
We serve Portsmouth, Virginia Beach, Newport News, Hampton, Norfolk, Chesapeake, and surrounding areas.
Get a free estimate today, and enjoy great payment plans to help make your insulation dreams a reality. Call us on 757-962-0340 (Southside) or 757-967-8327 (Peninsula).