Insulation, especially thermal insulation, is a popular way to help keep houses warm during winter without having to go the extra mile. A properly installed and designed insulation system offers numerous benefits, including long-term benefits. It will help to protect you, your family, your house, your equipment and items, and your budget.
However, to see the results of it, you need to hire a professional insulation contractor. Once you hire a bad one, you will be having headaches for a long time trying to fix everything they did wrong. Let me tell you about the benefits of getting insulation installation services from a professional.
Lower Energy Costs
This benefit is one of the major reasons why people get insulation installation services. An effective and high-quality insulation system will create a barrier between your house and the outside air in terms of temperature, so your indoor temperature won't be much affected by the outside. That way, you don't need to spend as much energy as you probably do to keep your place warm or cool. You will have lower energy bills once you spend less energy, so this is a great option to save some dollars.
According to the National Insulation Association, heat loss can be reduced by about 20 times on hot pipes and surfaces. That makes insulation a quick payback because you will soon be saving the money you spend installing insulation from energy bills. The same association says that frequently the return is often from 6 months to 2 years. That, taking into consideration how many years you spend in the same house, is a great time and a fast return.
More Comfort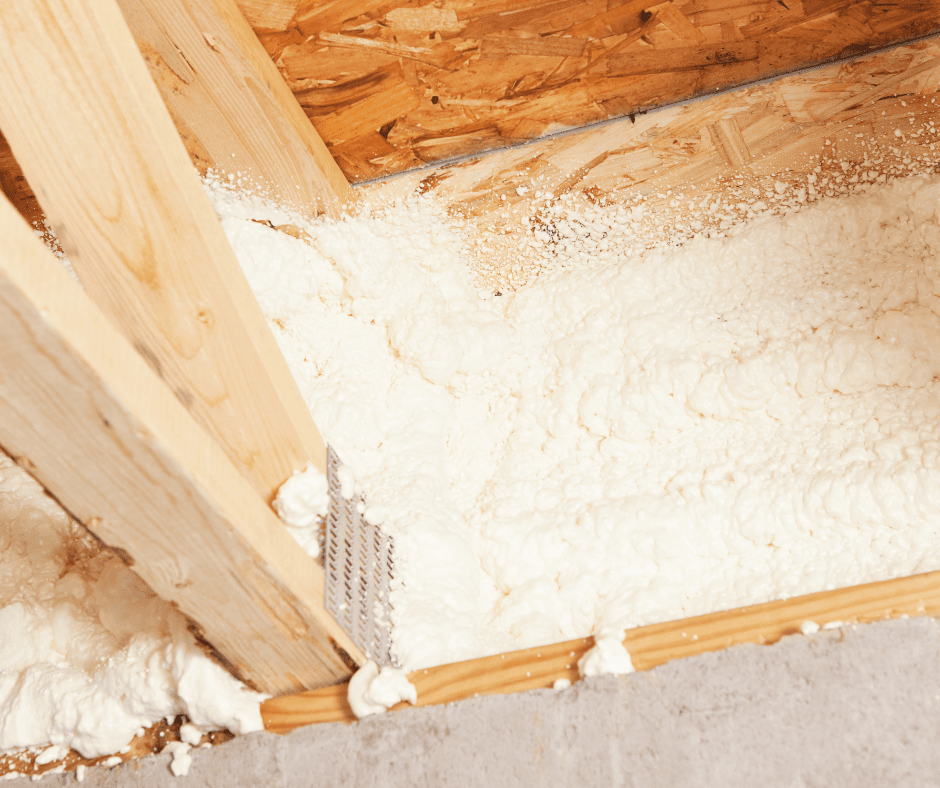 If you are a person that hates cold drafts, insulation may be the thing for you. By keeping the outside air out of your house, proper insulation will help your place to maintain even room temperatures, so you won't have any abrupt temperature change.
Lower Noise Levels
Is the place where you live noisy or near a busy roadside? If so, you will be very glad to hear that getting good insulation will help to keep the exterior noises outside your house. The reason behind it is the same reason behind the temperature factors – insulation acts as a barrier, keeping what is foreign to your house outside of it.
This can even be a bigger benefit if you like to have guests or people over since you won't be disturbed by noises from the street while trying to have a conversation.
Better Control of Mold and Moisture
Most insulation types are resistant to moisture and mold or mildew growth, so this is an excellent option if you struggle with mold and moisture. As you may know, moisture resistance is a very important factor to create a safe and healthy environment for your family. Moisture can lead to mold, and mold can lead to some health problems since it produces allergens, which are a substance that may cause allergic reactions.
It can also produce irritants and potentially toxic substances. Touching or inhaling mold or its spores can cause allergic reactions in sensitive people, and some of the symptoms may be a runny nose, skin rash (dermatitis), red eyes, irritation in the nose, throat, eyes, and lugs, and sneezing. If the individual has asthma, mold can cause an asthma attack.
More Structural Durability
The blow-in insulation will expand once it encounters the air, sticking to building materials and getting hard once it dries. This process will add strength to your house structure, making it more durable and resistant.
Higher Property Values
Prospective buyers are often more interested in homes with efficient and proper insulation since it creates lower energy bills and it provides a much cozier, safer, and comfortable environment. If the prospect is looking for a place where they can spend many good years, they will certainly prefer a house that is excellent inside and outside. Then getting insulation installation services is not just an investment to higher your life quality, but also to elevate your house price.
Real estate property is one of the biggest and most important investments that most people do in their lifetimes. Once you own a house, is always good to upgrade it. Besides making your life better and easier, it will also make it much easier to sell the house once (and if) you need to do it.
Eco-Friendly
With all the climates changes harshly affecting us on a personal level, as we can see with the cruel heat waves that are happening in traditionally cold places, such as Canada, everyone is thinking about what they can do to help. None of us have the power that industries and big companies have to keep the worst from happening, but we can surely avoid adding more fuel to this problem.
One thing that we can do is to get an insulation installation service since it will make you use less non-renewable resources to keep your house cold or warm. Also, the insulation itself can be very helpful if it is composed of earth-friendly content, like natural fibers such as wool and cotton. Those components emit less pollution in the air. Also, the loose-fill cellulose insulation can help since it is made from recycled newspaper treated chemically to make it fire-resistant.
If you are looking for a high-quality, professional, and trustworthy place to hire to install a good and efficient insulation system, you are with luck. Universal Insulation Doctor is an insulation company from Virginia that provides various services, such as attic insulation, sub-floor insulation, new insulation, insulation removal, air duct cleaning, sanitize and disinfectant treatment, and more.
You can hire their services in Virginia Beach, Chesapeake, Norfolk, Portsmouth, Newport News, and Hampton. They also count with an exclusive Pest Guard Insulation, that prevents unwanted pests to reach your attic, like ants, roaches, and silverfish.  Contact us to learn more.