Although it was always famous and very useful, nowadays more and more people are enjoying the benefits of insulation. Unfortunately, not all houses come with it, and even those with insulation may need to change it or renovate it. A homeowner needs to have the number of a good insulation company at hand. But how can one discover which company is the best? It may seem a hard task, but it isn't. Let me show you some tips on choosing the right home insulation company for your needs.
Before choosing the right insulation company, you must know what insulation is and its benefits to understand why certain companies are better than others.
Overall, any insulation's purpose is to reduce heat transfer through an enclosure. The most common means of achieving this is using appropriate materials designed or adapted to slow heat transfer in a particular manner. Reducing the heat transfer commonly involves increasing the resistance (or "R-value") of insulating materials such as wood fiber, mineral wool, polystyrene, polyurethane foam, rock wool, and others. Asbestos was once a popular insulation material but has been banned in many countries because of health concerns. Insulation can be applied on each side of a building – the exterior wall (building enclosing) and interior wall (the enclosure within the building).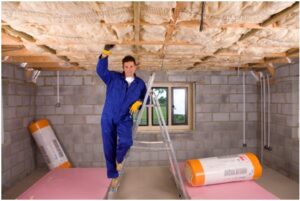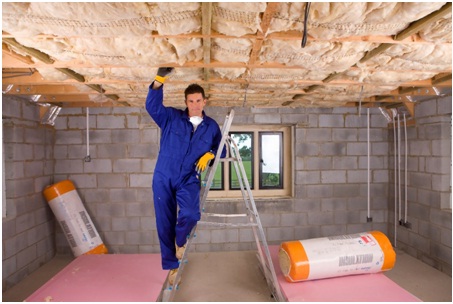 The exterior insulation requires outer cladding material over the support structure of the building. The material must be excellent since it has to provide security while being aesthetically appealing. Generally, the exterior insulation is weather-resistant, especially in places where the weather is extremely unpredictable or violent.
What are the Benefits of Insulation?
The benefits of insulation depend on what type of insulation you have and the material used. Usually, when choosing which insulation to install in your house, you select the kind that will bring you the most needed benefits. Let's see the commonest benefits that most insulations bring.
Think about insulation as a barrier between your home and mother nature. Heat naturally flows from a warm to a cool place. As a result, many poorly insulated homes end up heating attics or even losing heat to the outside during the cold months of the year. The contrary happens in the summer, which means the house gets hotter since the heat is flowing into it because the outside is hotter and needs to cool down. Insulation helps hinder this natural process, thereby keeping a home warm in winter and cool in summer while lowering energy bills.
Yes, it helps you to save money. After all, you won't need to spend so much on an air conditioner during summer or heathers during winter because your home won't get as hot or cold as it was before. Besides, poor insulation can cause your HVAC system to work overtime, costing you more money in energy bills. Well-insulated homes always stay naturally warm or cool, which means you're saving money on energy waste.
And the benefits don't stop there. Insulation helps you to be healthier because of less touch with the outside air and weather. According to The Harvard School of Public Health, through an estimation, if every family in the United States properly insulated their houses, there would be a decrease in many cases, including 110,000 fewer sick days every year, 6,500 fewer asthma attacks every year, and even 240 less premature deaths every year.
Since 12% of your carbon footprint is a result of your use of electricity, 15% of it consists of your use of coal, gas, and oil, and 50 to 70% of the energy that your house uses consists of cooling and heating, insulation helps to protect the environment. According to the same Harvard study, we would see a great reduction of carbon dioxide in the atmosphere if every house in the world became insulated in ten years.
Summing up, the main benefits of insulation are:
Insulation saves energy and, therefore, money;
Insulation helps you to protect the environment by decreasing your carbon dioxide footprint;
Insulation is great for your help;
Insulation keeps your house cool during summer and warm during winter;
How to Choose the Right Home Insulation Company?
Now that we've cleared what insulation is and what good it can bring you, we can understand why choosing the right home insulation company is crucial. There are some details that, if you pay attention to, you can find a great company easily. They are:
Finding the right company for your insulation project is an important decision. The last thing you want to do is hire a company with a bad reputation. Therefore, it's important to do some research before making your final decision.
Make sure the company you choose for your insulation project has a stellar reputation. Ask friends and family about recommendations, check with organizations like the Better Business Bureau and Angie's List, and read online reviews. Most of the time, only highly rated companies will have the best workers and equipment that you need to insulate your home effectively.
Reading the customer's reviews also helps you to see how the company treats its customers. Only hire a company with great customer service since they'll be able to help you if some accident helps with the insulation or materials. Besides, no one likes to hire rude or incompetent people, right?
Hiring a company that has several years of experience in the insulation business is essential. The installation is not that simple, and every house has a different architecture and design, which makes it even harder to install insulation correctly. Therefore, only highly-skilled professionals can work with any building.
Always hire contractors that are licensed and insured. Ask them to show their insurance or license before starting the service so you can be sure that you are secured and safe.
Finding the right home insulation company is not easy, but we hope this task gets simpler for you with these tips. If you live in the United States, Universal Insulation Doctor is the right fit for you.
Offering several services, including air duct cleaning, insulation removal, insulation installation, and more, Universal Insulation Doctor is one of the most experienced companies in the market. Go to their website and schedule your free inspection right now.